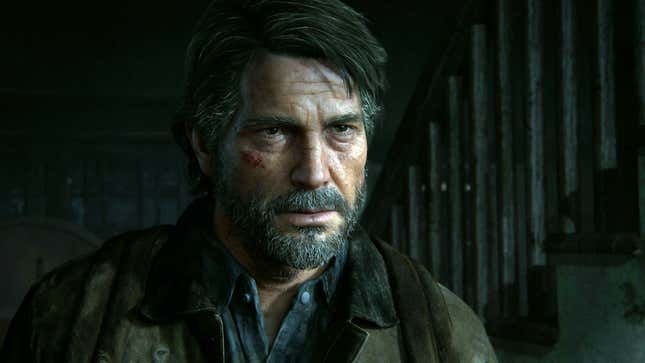 If you've been wondering why the critically acclaimed Sony studio Naughty Dog has been so mum about its current projects of late, the reason appears to be that it wants to focus more on maintaining a manageable work-life balance for its employees. Co-president Neil Druckmann, in an interview with ComicBook.com, said that announcing games too early in the past contributed to increased strain on the developers.
A Foe From The Next Team Ninja Game Is Giving Me Sekiro PTSD
Druckmann and Merle Dandridge (who plays Marlene in both Naughty Dog's game The Last of Us and the new HBO adaptation) sat down with ComicBook.com to discuss the new TV series. In the brief interview, Druckmann was asked why Naughty Dog has been quiet and what the vibe around the studio has been like lately. Druckmann explained that part of the reason why the developer has gone radio silent is because Uncharted 4 and The Last of Us Part 2 were unveiled a little too early, something Naughty Dog hopes to avoid with whatever its next project is.
"We did announce Uncharted 4 and The Last of Us Part 2 way in advance, but that actually caused a little bit of the work-life balance issues that we've sometimes had at the studio," Druckmann said. "By delaying that announcement, we could play with the schedule more and we're more conscious now about how we're approaching production."
Naughty Dog has been scrutinized in the past for how hard its employees had to crunch to get The Last of Us Part 2 out of the door. In March 2020 Kotaku reported on accounts of grueling overtime, with some developers calling the studio's work culture "unsustainable." In a 2021 Game Informer interview, Druckmann said there's "no one solution" for solving crunch, and indicated that the studio was trying to approach the issue in a way that recognized "everybody has a unique situation we might need to address." After the studio shipped its most recent game, The Last of Us Part 1 (the PS5 remake of Naughty Dog's seminal zombie game), a principal environment artist said on Twitter that, for the first time in his 13-year career, he "didn't need to crunch to finish [this] game."
Kotaku reached out to Naughty Dog and Sony for comment.
Elsewhere in the ComicBook.com interview, Druckmann mentioned The Last of Us multiplayer project that's been in development for a minute, saying it'll expand the game's world. He also hinted at another project in the works, suggesting Naughty Dog is cooking up multiple games right now.
"We did mention there's a The Last of Us multiplayer project we've been working on for a long time, since even before The Last of Us Part 2 shipped," Druckmann said. "That's the most ambitious project we've ever done, which is expanding the world further, continuing to tell a story but in a multiplayer space. I won't say too much about that. So, there's that multiplayer project, there's another project I will not say anything about that's beyond that that we're also very much excited for."
With news that Naughty Dog is taking its time revealing games now, it's unclear when we'll see this standalone The Last of Us multiplayer project. However, Druckmann has assured folks that some unveiling of this game will totally happen this year. When is anyone's guess, though.