Lots of people complained that Napoleon: Total War was more of an expansion pack than a full game. Does that make The Peninsular Campaign an expansion pack for an expansion, then?
Yes. But that's not as weird, or as awful as it sounds, as thankfully this time around developers The Creative Assembly have released an expansion in the truest sense of the word, with The Peninsula Campaign - a battle for Iberia between French and Allied forces - short in scope and low on price.
Loved
Short, Sharp - Full Total War campaigns can last for days, even weeks at a time. Between Empire and Napoleon, for example, I've clocked in over 200 hours of single-player conquest. But sometimes you don't have days or weeks. This is where Peninsular excels, as it takes the core gameplay of Total War and shrinks it to a small map with reduced baggage, meaning you can finish the campaign in a single afternoon's play if all goes well.
Guerrillas In The Mist - Peninsular adds a few new units to the game, like the Guerillero and Provocateur (strategic units which can incite unrest in cities), but the best are the new guerrilla battlefield units, which can be arranged outside of your regular army's deployed zone. Once deployed, they remain hidden until you move them, making them brilliant for laying traps and cheeky flanking manoeuvres and one of the best tweaks to the series' battlefield in a long time.
G/O Media may get a commission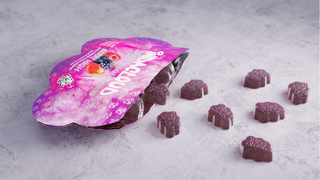 30% off
30% Off Indacloud's Seriously Fun Cannabis Products
Hated
Is Anybody There? - The focus on a particular region during a particular era makes Peninsular feel to Napoleon as Colonisation felt to Civilization. Where the latter maintained a sense of scope through home ports and a chain of supply, however, Peninsula does little to make use of the fact that Britain and France's source of money and troops lie past the Pyrenees, making this a sparse and isolated experience.
If you enjoy tinkering with trade markets and dabbling in diplomacy, Peninsular may not be for you, as commerce and international relations - integral to Empire and Napoleon: Total War - are severely limited. What you're left with then is fighting, mostly on land, so if you're big on Total War but short on time, Peninsula is a great way to sample the game's strengths without having to devote weeks to a proper campaign.
Napoleon: Total War: The Peninsular Campaign was developed by The Creative Assembly and published by Sega for the PC on June 22. Retails for USD $7. A copy of the expansion was provided to us by the publishers for reviewing purposes. Completed campaign as Britain.
Confused by our reviews? Read our review FAQ.