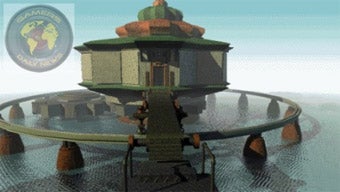 Cyan World's classic adventure game is finally coming to North American PlayStation Portables this week, with Hoplite Research confirming a July 17th release of the game on the PlayStation Network.
The original Myst has seen countless rereleases and ports since it originally debuted back in 1993 as a showcase for the then-new CD Rom technology. Now the PSP is added to the list of video game devices that can play the game, with a faithful port of the game, with a little extra gameplay in the Rime Age, which was cut from the original release. While the PSP version has already been released in Europe and Japan, the North American version was canned...until now.
Hit the link for more screens, courtesy of GDN.
It's Official!! Myst is Finally Coming to PSP [Gamers Daily News]