As the year winds down, we ran our annual round-up of best surprises and biggest disappointments. Disappointments got the better traffic yet again! Both posts were among my favorites of the week, as were these five:
Best headline: The Emotional Games Awards Is Now Accepting . . . Sorry, Give Me A Moment
Best GIF (via this post):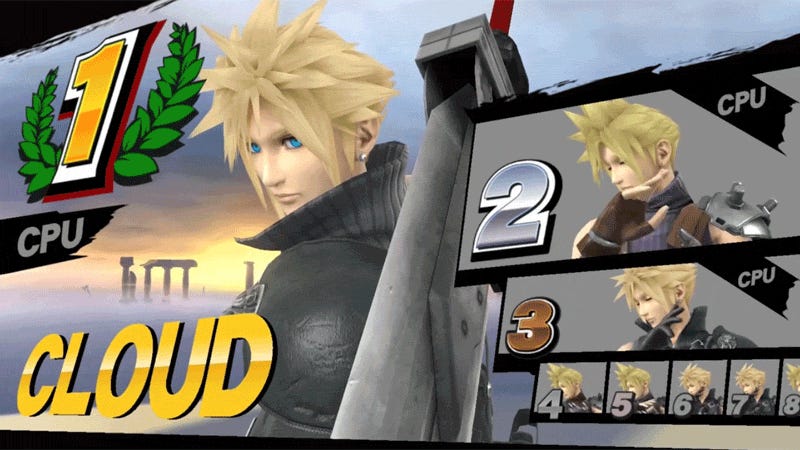 Got thoughts about what we published last week or about stories you'd like to see on the site? Let me know.
To contact the author of this post, write to stephentotilo@kotaku.com or find him on Twitter @stephentotilo. Top image by Tetsyua Nomura, drawn for the launch of Cloud in the new Smash Bros.