Marvel Comics used to have Assistant Editors' Month, and last week, for reasons planned and unplanned, Kotaku had its version of the same. The top two editors of the site were out, but the rest of the team more than compensated with perhaps the strongest week of stories for September. It was hard for me to pick favorites:
Watch these videos:

Best headline: Unsung Story Is A $660,000 Kickstarter Disaster
Best GIF (via this cosplay post):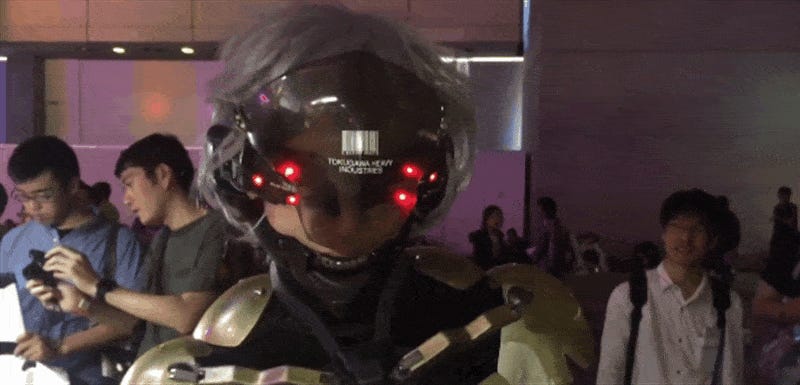 Best older story bumped up for the holidays: The Game About Being A Jew That I Needed In High School
Best story about pausing which, in retrospect, we should have headlined The Way We Pause Now: Pausing In a Porta Potty In Metal Gear Solid V Makes Me Happy
Helpful reviews and such that could help you spend your $60 (or $465) wisely: SOMA, Laserlife, Lego Dimensions, FIFA vs Pro Evo
Best Fahey accent of the week: Cowboy Fahey
Got thoughts about what we published last week or about stories you'd like to see on the site? Let me know.
To contact the author of this post, write to stephentotilo@kotaku.com or find him on Twitter @stephentotilo.
Top image from our story about "suspicious skyfort", a devious Super Mario Maker level.