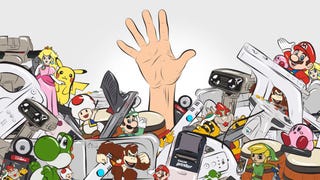 Not much time to run through last week's stories. Using fewer words this time.
Five already? Damn these self-imposed constraints!
Best GIF we published last week: Gun that shoots cars...
To contact the author of this post, write to stephentotilo@kotaku.com or find him on Twitter @stephentotilo. Top image from the post I was most proud of this week, my critique of Nintendo's love for selling plastic; image by SamWoolley.