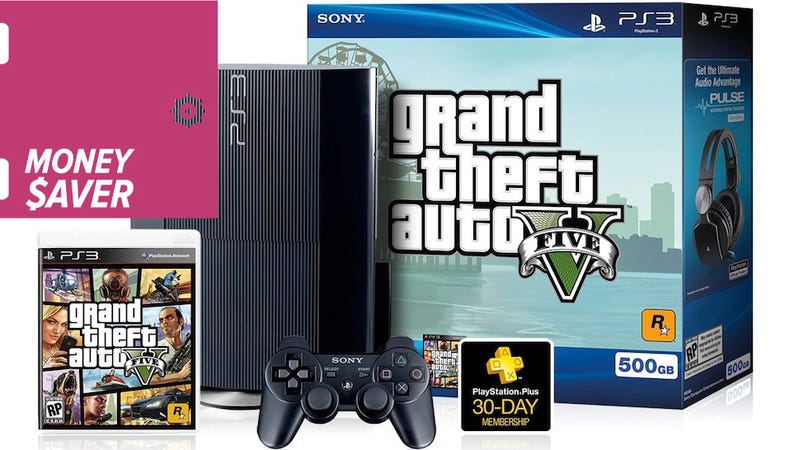 Update: It's back, and still a killer deal!
It's the best PS3 deal ever and it's not going to last. What you see in the header is what you get, so if you have any need of a first PS3, a replacement PS3, or a second or third PS3, this is the moment. Even if you already bought GTAV, you'll be able to offload this copy for more than you would any other bundled game. [eBay]
---
Keep up with Shane Roberts on Twitter, Facebook, Google Plus, Tumblr, or Pinterest to get Moneysaver and Dealzmodo in your social networks of choice.
Join us every weekday at 2:15pm ET for the full Moneysaver roundup, brought to you by the Commerce Team. We're here to bring Kotaku readers the best gaming deals available, and to be clear, we also make money if you buy. We want your feedback.