Regardless of your desired edition or choice of platform, today is the day to pick up Saints Row IV. We've got a great selection of input devices today including the Logitech G700s mouse and G19s keyboard, as well as the Das Keyboard, which I use myself at home.
PC
Mac
...
PS3
+ Now through October 29, get $10 back for every $50 spent on PSN. That means PS+ memberships for $40 and $10 off full-priced new releases.
G/O Media may get a commission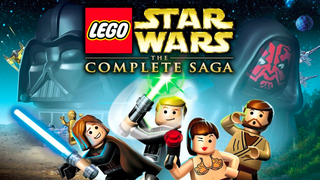 $10 or more
Humble Bundle - Starlight Bundle
Xbox 360
Wii U
Vita
...
3DS
...
iOS
Android
Media
Tech
+ Check out Dealzmodo for all the best deals on consumer tech.
Rigged
Inventory
---
Keep up with Shane Roberts on Twitter, Facebook, Google Plus, Tumblr, or Pinterest to get Moneysaver and Dealzmodo in your social networks of choice.
Join us every weekday at 2:15pm ET for the full Moneysaver roundup, brought to you by the Commerce Team. We're here to bring Kotaku readers the best gaming deals available, and to be clear, we also make money if you buy. We want your feedback.