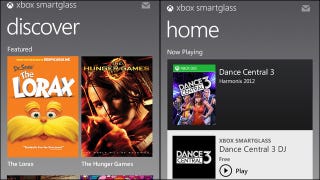 Microsoft's SmartGlass app is now available for iOS devices.
SmartGlass lets Xbox 360 users interact with synced game content on their phone or tablet while they play a game—for example, as in a separate map view in Forza Horizon.
The app has been available on Android devices since last week.
Xbox SmartGlass [iTunes, free]