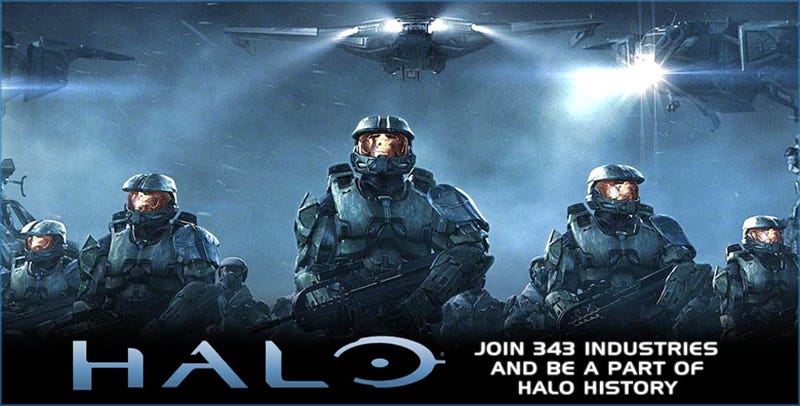 While Halo: Reach is Bungie's last hurrah in the Halo universe, Microsoft's 343 Industries is keeping the dream alive, with fifteen new positions opening today for qualified individuals seeking to "be part of the awesome."
The 343 Industries jobs page at Microsoft updated today with fifteen new positions on top of the nine that were already posted last month, indicating that the team is gearing up to create the next big Halo title. Positions added today include concept. effects, environment, 3D, and character artists, animators, sound designers, audio producers, mission designers, systems designers, and several software development engineer positions.
It sounds like it's a great time to hook up with a team that's nearly guaranteed to create a game that will sell multiple millions of copies. I hear Seattle is lovely this time of year.
Halo Jobs at Microsoft [Microsoft via CNET - Thanks Tavin!]