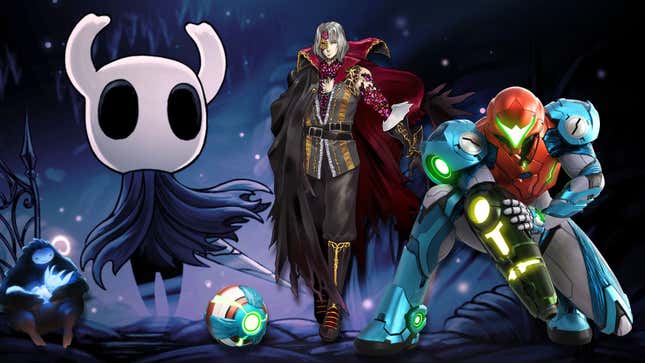 The Metroidvania is by far the most esoterically named genre of video games. A portmanteau of Metroid and Castlevania, it pretty much boils down to: non-linear platform games with ability-gated exploration. Or, you know, you explore until you reach a point that requires a skill you've yet to pick up.

There's possibly an argument to be made that the genre name doesn't best describe the majority of games that tend to fall under it, given the bias toward the Metroid series' nature, far more-so than Castlevania's more RPG-leaning approach. But there's still plenty of overlap, and it's one of those genres where you just kinda know if a game fits.
So it is that we've picked 11 games that just fit, that can all be easily picked up and played today on modern machines (without third-party emulation).
And yeah, incredibly, that does rule out some seemingly obvious games like the Metroid Prime series, which bewilderingly hasn't seen a re-release since 2009. However, that doesn't leave us short of entries. If you're thinking, "Hey, you bastards! You didn't include..." then yeah, so are we! We whittled this list down from 21 entries that all felt essential, using merciless techniques like, "Actually this is more of a 2D Soulslike," or, "Hmmm, I'd call this maybe a rogue-lite," and, "Isn't this really more of a straight platformer despite everyone calling it a Metroidvania?" Scientific stuff like that.
Right, here we go, and in no particular order: