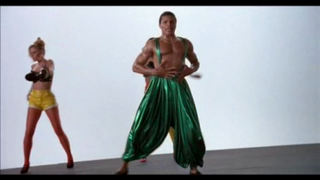 I don't know how you fit 19 video games in your pants, but at least one guy does. (Allegedly.)
Police have charged 34-year-old William Gooden with a felony for trying to walk out of a Kmart without paying for the 19 games that were stuffed in his pants, according to a report by St. Louis's KMOV.com. Gooden is now in a Missouri correctional facility.
According to the police report, the goods were valued at $500, which means at least some of those games cost less than $60. Maybe they were Vita games? Just kidding. There aren't 19 Vita games.
Police: Man shoves 19 video games down pants at local Kmart, walks out [KMOV]