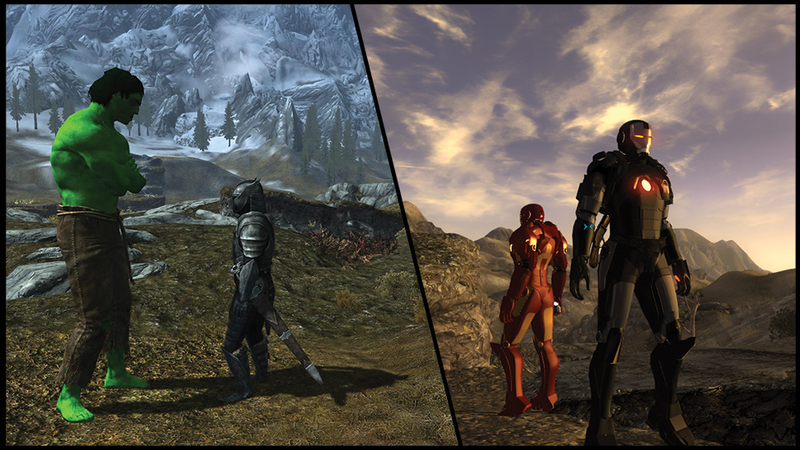 Why play as Rico Rodriguez in Just Cause 2 when you can be the Punisher?
If there's one huge advantage that PC releases of multi-platform titles have over their console brethren, it's the modding community that bends, twists and re-configures them into different shapes. Superhero fans from all over have figured out ways to put their favorite character into titles that don't have any powers at all, like turning Niko Bellic into The Spirit of Vengeance.
Here's a rundown of some of my favorites. (Some of them aren't mods, per se, but they're too funny or awesome to ignore.) If you've got a favorite superhero appearance in a game that he or she's not supposed to be in, please share it in the comments below.
Just Cause 2
Spider-Man
Deadpool
Ninja Wizard (let's just call him Storm Shadow, okay?)
Superman (Smallville)
Punisher
GTA IV
Iron Man
Ghost Rider
WWE '13
Marvel vs DC
Skyrim
Batman
Hulk
Fallout New Vegas
Iron Man
Soul Calibur V
Rogue
Psylocke
Robin (vs. Batman)
Deadpool
Thor