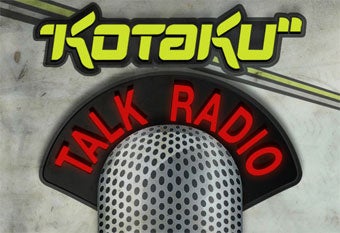 This morning, the Xbox Live's Larry "Major Nelson" Hryb took a few moments from his busy podcasting and Gamerscore inflating duties to chat with Kotaku readers, a very special episode of Kotaku Talk Radio that's now available for download.
Major Nelson bravely faced a flood of Kotaku readers and what seemed to be recently banned Xbox Live gamers, all demanding answers and the occasional opinion. Listen in, in digitally tape delayed MP3 format, by downloading the final episode of Kotaku Talk Radio for 2009.
Keep an ear drum peeled for our future episodes, which will soon transition to CBS Radio in early 2010.
Host: Michael McWhertor
Guest: Larry "Major Nelson" Hryb
Download The Show Through These Means:
Chatting with Xbox Live's Major Nelson [Blog Talk Radio]
Chatting with Xbox Live's Major Nelson [iTunes]