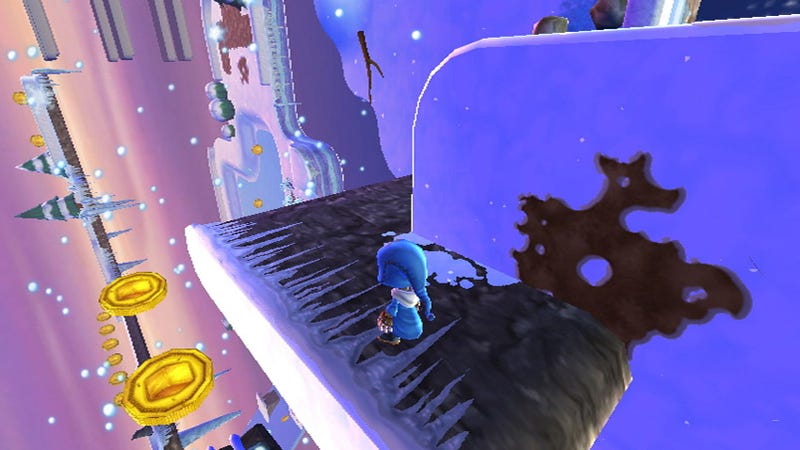 Majesco is bending the very fabric of space to bring us Flip's Twisted World, an upside-down platformer for the Nintendo Wii, which they'll be showing off next week at E3 2009.
While games that allow players to turn the world on end are far from a dime a dozen, level-twisting is a gimmick that's been on the rise over the past few years, and now Majesco is taking a stab at it with Flip's Twisted World. Magician's apprentice Flip messes with the wrong magical artifact, getting sucked into an oddly cubed world. In order to escape, he'll have to turn the world, 90 degrees at a time, in order to find the find his way home and possibly stop the destruction of the universe.
At the very least, it's a new platforming IP with a relatively innovative gameplay mechanic, colorful characters, and the musical stylings of famed video game composer Tommy Tallarico. For more than that, check back with us during E3.