It's completely modular. It's got an LCD touch panel with program controls and integrated TeamSpeak. It's made of freaking metal. The S.T.R.I.K.E. 7 gaming keyboard is a technological marvel, and it can be yours for only *checks price* $300, dammit.
I've spent a great deal of money attempting to find the perfect gaming keyboard over the years, and I have a closet filled with aborted attempts to prove it. There are those that spend several months atop my desk, controlling my representation as I wander through first-person shooter and massively multiplayer worlds alike, but eventually they all reveal some fatal flaw. They keys smudge. The plastic wears. The responsiveness fades as my giant fingers punish their mechanical insides.
The S.T.R.I.K.E. 7's metal chassis seems like it would be durable enough to stand the test of time. It's modular construction means I can change its configuration up when I get bored (happens a lot). The intuitive software interface is quite attractive, and damn if the whole thing just doesn't look spectacular in that garish "I am definitely a piece of gaming hardware" sort of way.
But damn, that price. I could just buy three or four lesser keyboards and keep myself going for a year, rather than gambling it all on potential perfection. Decisions, decisions.
While I hem and haw, check out the S.T.R.I.K.E. 7 product page.
G/O Media may get a commission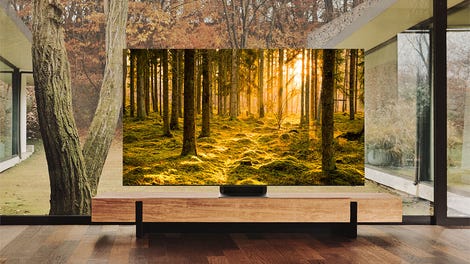 Up to 40% off
Samsung Smart TVs