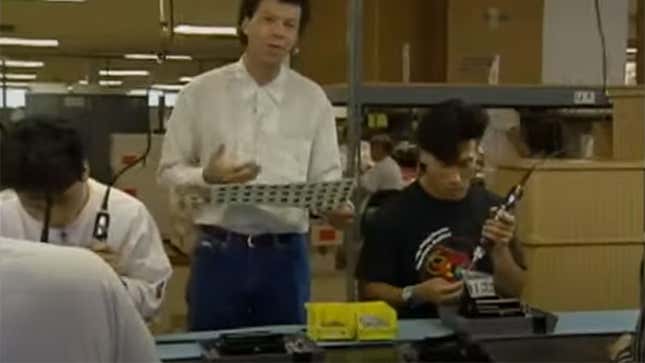 This 20-minute collection of B-roll footage, shot as part of a news report and only uploaded to YouTube this week, gives us a fascinating look behind the scenes at Nintendo of America in 1990, showing everything from manufacturing to R&D to the Nintendo Power Line.

Baldur's Gate 3's Karlach Actor On Playing The Beloved Barbarian
While some of it is narrated or is part of interviews, much of it is simply footage capturing day-to-day activities, which is incredibly relaxing to watch in a "slow TV" kinda way. The workers assembling NES consoles by hand is particularly great.
If this look back in time has you nostalgic for news reports of long-gone consumer electronics, the same YouTube account has loads more you should check out, including the iMac's launch in 1998 and a 1991 trip to Toys' R' Us.
(Thanks Cabel!)