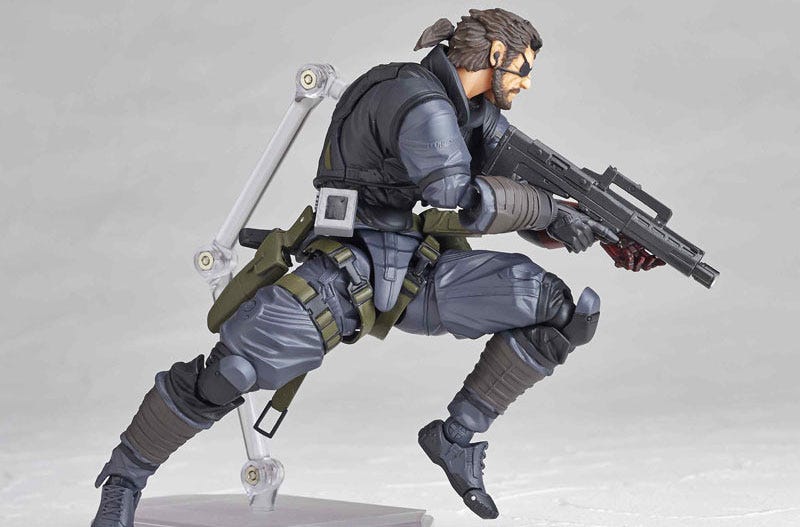 The world has never been short of Metal Gear Solid action figures. So it takes a lot for one to stand out and make me think, OK, that's a really nice figure.
Just look at him! The sculpt (which goes stylised without deviating too far from the source material), the articulation, the detail...amazing. That paradise don't come cheap, though, as it's retailing for around $65. Steep for a figure, I know, but it does come with a ton of accessories:
-Optional hands x6

-Sniper rifle x1

-Sniper rifle high bot x2

-Sub machine gun x1

-Sub machine gun attachment part x1

-Hand gun x1

-iDROID x1

-Phantom cigar x1

-Knife x1

-Eye pose pick x1

-Mother base supply container paper craft

-Display stand x1
Interstingly, while it looks like a Figma, it's not; it's by Japanese company Union Creative.
(via Super Punch)