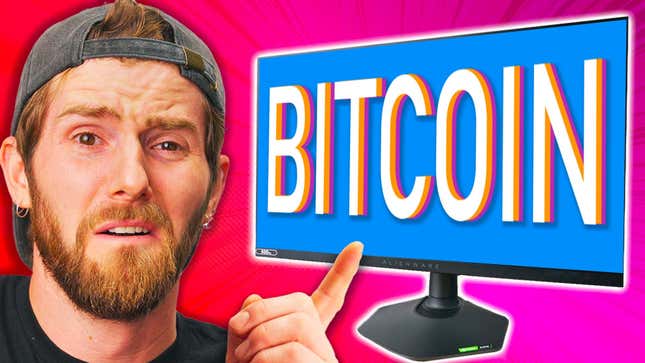 Linus Tech Tips is one of YouTube's most popular content creators for tech hardware, with over 15 million followers on the platform. That changed very quickly after the account was hacked by crypto scammers who used it to run Bitcoin ads. The account has now been "terminated," according to an error page on individual LTT videos.
11 Minutes Of Cozy Railway Planning In Station To Station
According to The Verge, the hacker accessed Linus Sebastian's account earlier this morning. They made several live broadcasts about Elon Musk and Bitcoin. Sebastian said in a later video that he was playing "whack a mole" with the hackers as he tried to private the streams, revoked the stream key, and tried to reset his account credentials. The hacker responded by reuploading the stream and deleting Sebastian's videos.
The account was eventually deleted by YouTube for violating the terms of service. Other hardware accounts under the Linus media conglomerate were also hit, including Techquicke and TechLinked.
LTT fans have noted that almost a decade's worth of videos were deleted. Sebastian has backed up his old videos using a "Vault" backup system, and is an advocate of using the 3-2-1 method of storing data across multiple storage devices (including one offsite). "After being alerted by the Linus Tech Tips team that their account was compromised due to unauthorized access, our team investigated the issue and worked with them to secure and restore their account," wrote a YouTube spokesperson in an email. Kotaku also reached out to Sebastian for a comment but did not receive one by the time of publication.
YouTube crypto scams are not a new phenomenon. The British Army had its account hacked last year, and it was turned into an advertising platform for cryptocurrency. Some scammers without the savvy to hack high-profile YouTube accounts have resorted to impersonation instead, such as this not-Tesla account. Apparently, the cryptocurrency ecosystem is filled with shills that don't have the talent or credibility to grow their own audiences and resort to using other people's visibility and hard work instead.
Sebastian seems to be taking the hacking in good humor, telling his fans that they should watch ShortCircuit, a Linus Media Group account that was not hit by a crypto hacker.
Correction 3/23/23 at 3:30 p.m. E.T.: Added more information about Sebastian's storage methods and corrected that ShortCircuit is a Linus Media Group account.
Update 3/24/23 at 9:34 a.m. E.T.: The Linus Tech Tips YouTube account is back online. Sebastian uploaded a new video this morning explaining what had taken place.
Update 3/24/23 at 3:23 p.m. E.T.: Added YouTube's comments.