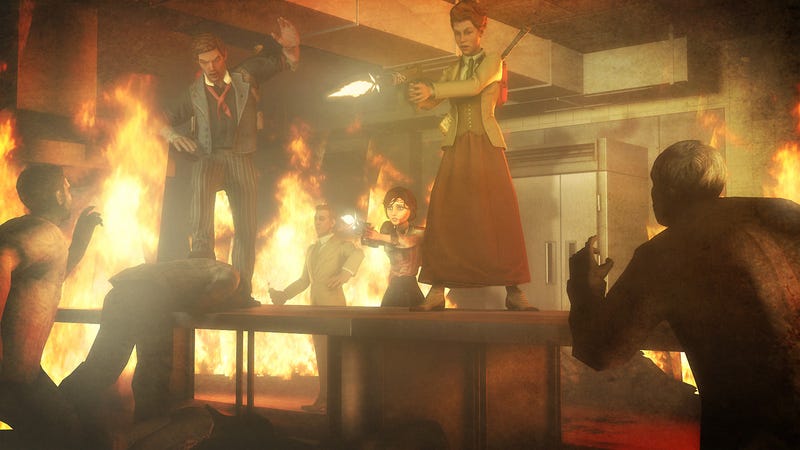 One of a series of illustrations by Yhrite imagining Book, Elizabeth, and the Luteces in the world of Left 4 Dead. Click through for more, including illustrations blurring the line between Bioshock, Bioshock Infinite, and the films of Studio Ghibli.
Here are a few of his illustrations blurring Columbia and Rapture:
And here are a few more wallpaper-ready illustrations merging Team Fortress 2, Totoro, Pokemon, Doctor Who, and more:
You can see dozens more illustrations by Yhrite here and here.
You are now looking at Screenburn, a Kotaku blog dedicated to the best gaming images, videos and GIFs online.