With Rapelay banned, the erotic game crackdown continues. On online shop Dejipare (nsfw), downloadable doujin ero games will start being restricted. Targeted genres and keywords include:
The Week In Games: Fishing For Mysteries And Gang Wars
• Rape (including various terms for it)
• Loli (lolita)
• Gang Rape
• Sexual violence
• Cruel sexual play
• Reverse rape
• Shoujo
• Adultery
• Reverse sexual violence
• Forced
• Group sex
• School council
• Bestiality
• Bondage
• Threats
• Train groping
• Compensated dating
• Incest
• Torture
• Heavy bondage
• Pregnant
• Slave
• Pregnant woman
• Imprisonment
• Impregnation
Good ol' vanilla sex seems safe! For now.
This list covers images as well as written text, including story, dialogue, hidden words, etc. All of this comes via the direction of an unnamed regulation group — possibly the Ethics Organization of Computer Software. The inclusion of "shoujo" (young girl) and "school council" show that no chances are being taken.
G/O Media may get a commission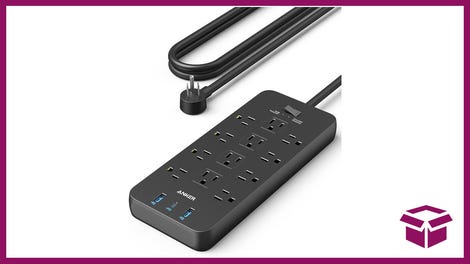 28% Off
Anker Power Strip Surge Protector
Date when this will go into effect will be announced shortly. Other eroge makers have taken it upon themselves to offer "cleaner" titles for upcoming games.
List of terms [llpalace via Canned Dogs]