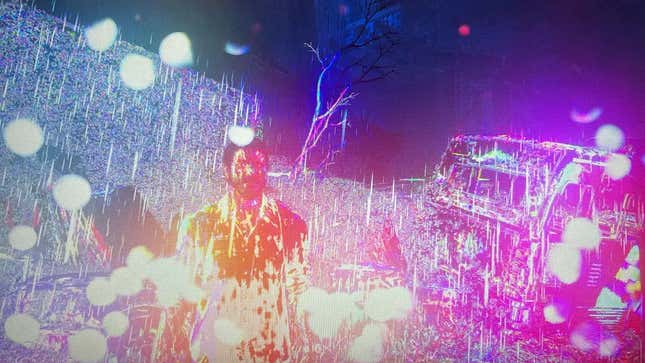 The Last Of Us was re-released for the 117th time last week, this time on the PC (which was admittedly a first!), and like the huge launches for games like Horizon and God of War should have been cause for celebration. Instead the week, and fans' expectations, were sunk by a ton of performance issues and bugs.

A Foe From The Next Team Ninja Game Is Giving Me Sekiro PTSD
As we reported last week, users have reported widespread freezes, crashes to desktop, sluggish performance and weird mouse aiming stutters. And even when the game does work, folks are running into stuff like hair and eyebrow textures that make everyone look like they're starring in a gritty Crash Bandicoot reboot.
At the time, developers Naughty Dog said:
The Last of Us Part I PC players: we've heard your concerns, and our team is actively investigating multiple issues you've reported. We will continue to update you, but our team is prioritizing updates and will address issues in upcoming patches.
A week later, they have decided to expand on that a little, acknowledging that the port simply isn't up to the standards expected of the series or the studio, and giving a timeframe for the first and second of what will be several urgently-needed updates:
The Last of Us Part I PC players: We know some of you have not experienced the Naughty Dog quality you expected. Our team is working hard to resolve issues currently preventing some of you from experiencing the game to ensure it reaches the quality level you expect and deserve.

A hotfix addressing jittering on mouse-controlled camera movement, some crashes, and more for The Last of Us Part I on PC is slated for Tuesday. A larger patch with additional fixes will be deployed later in the week.

We also encourage players to ensure you are using the latest Nvidia, AMD, and Intel graphics drivers. Our team, and our dedicated partners at Iron Galaxy will continue to investigate and address known issues to deliver the great The Last of Us Part I experience you expect.
I have the utmost sympathy for anyone making a video game, of any scale, let alone teams trying to port a AAA blockbuster coded for a specific console to another platform. It's hard work, testing is hard, this work is complicated.
But also...people are paying good money for this stuff during trying economic times. These games need to work better, and the management and executives at these companies need to stop shoving them out the door if they're in bad shape. If that means they get delayed—and this game already got delayed once!—then please, delay them.