File this in the category of a company able to have some fun at their own expense, even the mighty Activision.
A sharp-eyed commenter on NeoGAF noticed an overlap between comments from Activision CEO Bobby Kotick that were widely quoted in the gaming press earlier this week and some custom classes set up by the Activision-owned developers at Infinity Ward at their Tuesday multiplayer event for Modern Warfare 2.
The Kotick comments, which were delivered at the Deutsche Bank Securities Technology Conference in San Francisco on Monday. (bold added for clarity)
Kotick, dicussing the state of the gaming industry: If you look at how much volatility there is in the economy, and depending on your view, about the macroeconomic picture... We have a real culture of thrift. ... The goal that I had in bringing a lot of the packaged goods folks that we brought into Activision 10 years ago was to take all the fun out making video games. I think we've definitely been able to instill in the culture the skepticism and pessimism and fear that you should have in an economy like we're in today. And so, generally while people talk about the recession, we are pretty good at keeping people focused on the deep depression. And I think that, as a result, you have people that are very mindful of their costs. They are mindful of the value they have to deliver.
G/O Media may get a commission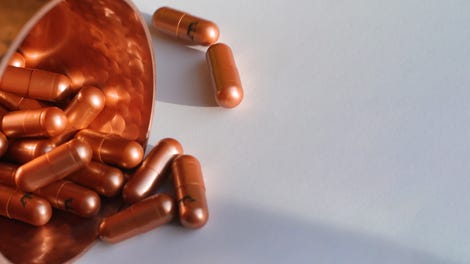 health
The Lyma Supplement
The Infinity Ward riff on those comments is best explained with this picture posted by NeoGAF user Full Recovery, which shows the handiwork of the development studio's Robert Bowling, naming three custom classes of soldiers that were made for the event.
Credit for the discovery goes to NeoGAF commenter Full Recovery.