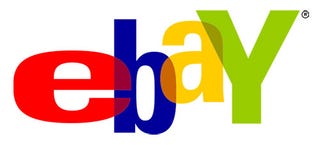 Who wants to talk about video games? Well take it somewhere else, pal! We got off topic things to discuss tonight! That are kind of video game related!!
Today, I made a rare eBay purchase. And I mean rare, because in my 9-year-long history as an eBay member, I've purchased and sold a total of ten things. I'm just not cut out for the online auction race, nor am I generally a fan of acquiring used things. Like a good American consumer I want it new and I want it now. But today I purchased two things, one copy of Nintendo Power and one Makaimura model set from 1986. Call it impulse.
What about you? Much of an online auction hound? Here's some other conversation topics, to which you're free to add.