The League of Legends eSports scene has been abuzz for the past day and a half about pre-2016-season changes coming to Korea—historically the strongest region for the game's pro scene. The Daily Dot and The Score both report roster shuffles impacting major teams including SKT, this year's World Champions.
The most dramatic shake-up affected NaJin, a long-standing team that's been around since 2012. They got rid of nine players and their head coach, replacing them with a team of (relative) rookies. From The Daily Dot:
Early this morning Korean news site Fomos reported that NaJin is ready for a "new start" as they terminated the contracts of nine players and their coach. Cho "Watch" Jae-geol, Yu "Ggoong" Byeong-jun, Park "TANK" Dan-won, Lee "Zefa" Jae-min, Oh "Ohq" Gyu-min, Kim "Pure" Jin-sun, Jang "Cain" Nu-ri, and two substitute players will now be left looking for a a teams after NaJin's massive restructuring. The only remaining players on NaJin are two talented youngsters, top laner Lee "Duke" Ho-seong and jungler Yoon "Peanut" Wang-ho. That's a surprise considering many regarded Ohq as an AD carry capable of being the best in the world at that position, but it's likely he's seen offers from around the world that may take him to a place where he can prove it.
CJ Entus, another long-standing figure in Korean League (and StarCraft, for that matter), lost Shin "CoCo" Jin-yeong and Kang "Ambition" Chan-yong, their midlaner and jungler respectively. Ambition is headed to Samsung Galaxy, another top Korean team that's had a strong presence in past World Championships before the 2015 one, while CoCo is leaving for another region—though he hasn't said which one yet.
And speaking of Korean players being poached by other regions trying to boost their standing in League's international competition, Lee "Easyhoon" Jihoon is leaving 2015 World Championship team SKT for a spot on the Chinese team Vici Gaming, The Score's Kelsey Moser reported today. Easyhoon played second fiddle to SKT's star Lee "Faker" Sang-hyeok, who's generally considered to be the best League player out there, by subbing in for him during the 2015 season. Many eSports followers now consider Easyhoon to have proven himself to be a very solid player in his own right, so it's not hard to imagine the guy being aggressively courted by foreign teams flush with cash and eager to prove themselves in the coming year. The Daily Dot has also reported that Jang "MaRin" Gyeong-hwan, SKT's top laner, and Im "T0M" Jae-hyeon, another substitute player like Easyhoon, are both also leaving SKT.
G/O Media may get a commission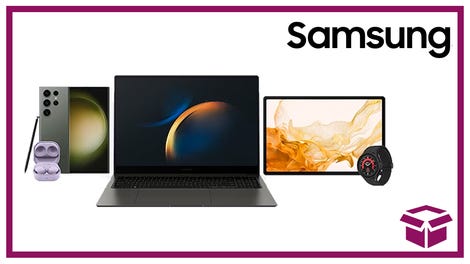 24 hour deals
Discover Samsung - Daily Deal
UPDATE: KT Rolster, one of the three Korean teams to play in this year's World Championships along with SKT and KOO Tigers, also announced today that it's losing five of its players: Lee "Piccaboo" Jong-beom, Jung "Fixer" Jae-woo, Kim "Nagne" Sang-moon, Oh "Mach" Hyun-sik and Lee "Edge" Ho-sung.
There have been a lot of dramatic pre-season shake-ups in League eSports this year—the North American region, for example, is practically unrecognizable compared to what it was like in 2015. The shakeups on Korean teams seem more peculiar in comparison since the region isn't really struggling the same way the U.S. is.
We'll have to wait and see how the shuffling of Korean teams impacts the region in the coming year. I'm also curious to see what will come of outside regions poaching yet another round of Korean pros to beef up their own competitive rosters. As I wrote back in October during the League of Legends World Championships, the new hires didn't end up helping Chinese teams go very far in the tournament.
NOTE: Keeping track of post-season roster changes can be very overwhelming and confusing! The Score, which is one of my favorite outlets for League eSports news, has a handy Offseason Tracker that I'd recommend keeping an eye on.
To contact the author of this post, write to yannick.lejacq@kotaku.com or find him on Twitter at @YannickLeJacq.