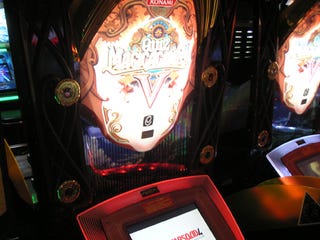 The Metal Gear Solid 4 publicity machine keeps on trucking! Konami's even using its arcade games to publicize MGS4 Hobby Blog's Frankie points out. He tells us:
Few days ago I found that the arcade game Magical Quiz Academy, while in demo mode, promotes METAL GEAR SOLID 4.

Basically, while everyone is talking about in-game advertisement, Konami has made a "game's in-arcade game promotion". I think this is a pretty smart move to reach hardcore users without speding a yen...
Clever, Konami, clever!