Back in May, a bunch of Metal Gear-loving modders thought they'd achieved the impossible: according to a team member, they'd gotten permission from Konami to proceed on an up-rezzed re-make of the original 1987 Metal Gear game. Work was coming along nicely, too, with pro developers on board to help. But, now, the project is dead.
The first appearance of Snake wasn't playable for a long time before getting included with Metal Gear 3: Subsistence and the Metal Gear Solid HD Collections. Mod team Outer Heaven was working on a project in Valve's Source engine—initially reported by fansite Metal Gear Informer back in May—that would have re-imagined that original game for the current day.
According to posts made by Ian Ratcliffe—one of the re-make's organizers— a Konami rep said that the project could go ahead as long as it wasn't going to be made for profit. Outer Heaven was looking to add members to its team as recently as June and had gotten longtime Snake voice actor David Hayter to contribute lines to a trailer. (Ratcliffe told me that Hayter contacted him after fans bombarded him with tweets asking him to play Snake and that Hayter said "he'd love to do the gig.") But new posts from Ratcliffe on MGSForums say that the shutdown seems to have happened because Konami's various divisions couldn't agree as to whether the Metal Gear re-make should go ahead.
G/O Media may get a commission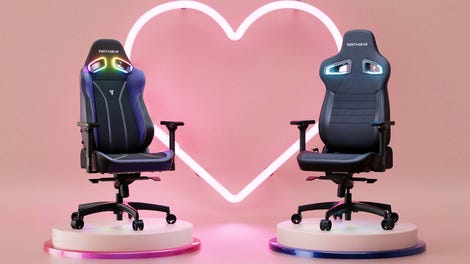 Up to $150 off
Vertagear Gaming Chairs
When contacted by Kotaku, Ratcliffe gave his side of the story, saying that the agreement he got from Konami was a verbal one:
The agreement was made verbally, we first got approval a couple of months back after being told to take the moddb page down. Following that Jay Boor from Konami UK, told me that the agreement was getting written up by Japans legal team. (We were contacted by a couple of guys from Japan initially but since it's all been through Jay.) We were told to keep the page down as they wanted to make the announcement once E3 was out of the way.

I'm not really sure what happened to be honest, we had a lot of back and forth with Jay and he was in full support of the project. It seems that the whole of Konami was divided on whether we should go ahead or not but I think ultimately it was Japans decision.

I totally understand their reason in doing so, not matter how disheartened the team is, we thank them from the bottom of our hearts for all that they've done, Jay especially. Not to forget the huge amount of support we got from the fans, to which we're more than grateful for. We got to work alongside industry professionals, it's been really inspiring and I feel privileged to have been a part of it. We aren't gonna be sour about the whole thing it's the experience that counts.

We're now in the planning stages of making our own IP, in the words of Liquid Snake - "It's not over yet!"
While rare, there is a precedent—in the form of 2012's Street Fighter vs. Mega Man—for fan games released with the support and blessing of publishers. But it seems this won't be happening with the Metal Gear re-make. Ratcliffe said he heard from Boor this morning that Konami doesn't want the project to continue. Kotaku has contacted Konami for comment on this story and will update it if they respond.