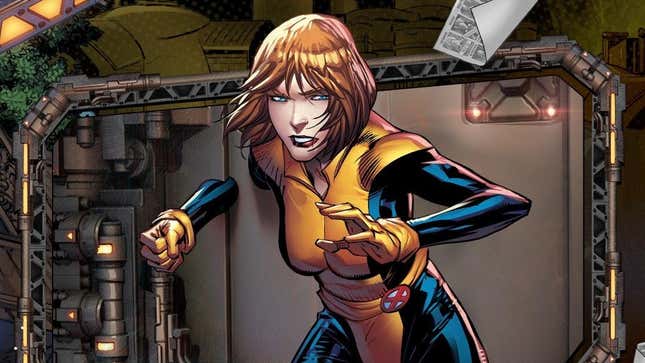 Kitty Pryde, the Ultra Rare Marvel Snap card that was disabled just two days after its release on March 28, is being redesigned and disseminated to all players, developers said on the game's official Discord.

12 Marvel Snap Cards That Can Go Into Any Deck
"Shortly after the card was enabled on live servers, we saw reports of some game-breaking issues," Marvel Snap Discord admin Gozz shared on behalf of developers. "We're reworking Kitty's design to satisfy her existing gameplay [...] goals in a simpler way." Namely, the card's previous ability to add +2 Power when returned to your hand is being switched to +2 Power when it returns to your hand and, notably, at the start of each turn.
All Kitty owners—whether they bought the Kitty card for the difficult price of 6,000 tokens or those who received it in a Collector's Cache—will receive 8,000 tokens "for the inconvenience" and a Kitty Pryde Base Avatar. But all Snap players will receive the reworked card for free once the game's May patch lands on "approximately" May 9, Gozz said in the statement later posted to the Marvel Snap website.

"The integrity of our card releases is important and must hit an acceptable bar that creates trust," he continued. "We learned a lot through this process and will improve the quality of future releases."
Until then, Snap players have this month's update, which rolls out today, to look forward to.

According to patch notes Gozz and developers posted to the Snap Discord and site, some highlights include Ultimate Variants receiving their own rotation, new game board art and effects, and bug fixes that prevent Android crashes when switching language options, among other quality-of-life improvements and balance changes. The game will also no longer reward players with Season Pass XP once they surpass 10 hours of gameplay in a day, perhaps to encourage you to shuffle a deck offline.