Who says gaming can't lead to a higher education? Ziyuan Liu and Cassee Cain of Oak Ridge High School in Oak Ridge are splitting a $100,000 college scholarship awarded in the Siemens Foundation's annual high school science competition after creating a Kinect-powered application that uses Microsoft's magical camera to analyze the way a person walks.
Every human being has a different pattern of movement, and an in-depth analysis of that pattern of movement can be crucial in diagnosing and treating movement-impairing ailments or fitting prosthesis to amputee patients. Not everyone has access to a clinic or gait lab necessary for such analysis. That's where Ziyuan Liu and Cassee Cain's "Beyond Gaming: Using Kinect for Xbox 360 and Computer Vision to Analyze Human Gait - Bioengineering" project comes in.
The pair developed a piece of software that can utilize the Microsoft's relatively inexpensive depth sensing and motion tracking camera peripheral to analyze a person's movement patterns.
"This team's project involved the creative reuse of new gaming technology – the Kinect sensor – with advanced computer vision algorithms," said competition judge Sudeep Sarkar, Professor of Computer Science and Engineering, University of South Florida. "When further developed, their system could open avenues to bring personalized rehabilitation to the home. This could potentially reduce medical costs, allowing clinicians to monitor a patient's progress from a remote site."
Liu and Cain were among six teams chosen as finalists from more than 2,000 teens that entered the annual competition. Born in Qujing, Yunnan, China, Liu wants to be the head of a software company or banking firm on Wall Street (ouch, the timing), while Tennessee native Cain hopes to become an oncologist. I'd say they're off to a pretty good start.
G/O Media may get a commission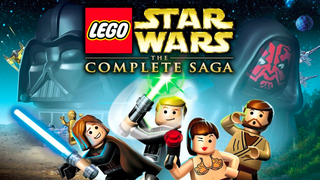 $10 or more
Humble Bundle - Starlight Bundle
Siemens Competition 2011 [Official Webpage]