Company offers to double the money a game makes on Kickstarter in exchange for exclusivity. What could possibly go wrong?
Nothing concrete, as of yet, but two games looking to take advantage of Ouya's new Free The Games campaign - which sees the console makers match the funding target of successful Kickstarter campaigns in return for timed exclusivity on the tiny console - certainly look a little fishy.
Those two games are Gridiron Thunder and Elementary, My Dear Holmes. As Gamasutra reports (and we've also been contacted by concerned readers), suspicions have been growing over both games all week, as both passed their funding targets within days.
What really set alarm bells ringing for many, though, is that Gridiron Thunder's page says it has only 126 backers, yet has raised over $78,000. It's also using NFL names and imagery in its pitch documents.
Personally, I'm not seeing as much fuss about Elementary, My Dear Holmes. It's got over 700 backers, and the game's project lead tells Gamasutra that he's investigating whether any of them are shonky donations. The game's also got a bit of press coverage, which obviously helps with pledges.
G/O Media may get a commission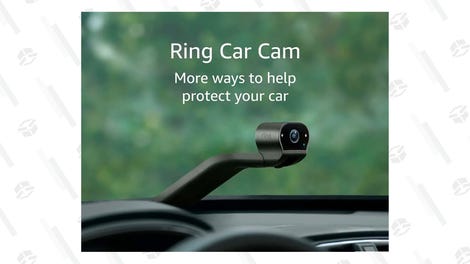 Both games, however, appear to have been backed by mysteriously fresh new Kickstarter users, which thanks to some celebrity profile icons and accompanying names look a lot like fake accounts.
Why the scam accusations? Remember the offer: Ouya says if a game hits a target of, say, $100,000 in backing, then they'll pitch in another $100,000. So a falsified Kickstarter campaign could see some serious money being made.
We've contacted the developers of Gridiron Thunder for comment, and will update if we hear back.
Doubts cast on funding for Ouya's Free the Games recipients [Gamasutra]