Steamed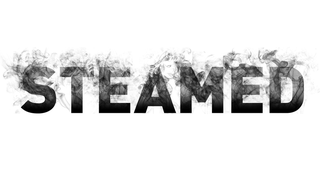 Steamed
Steamed is dedicated to all things in and around Valve's PC gaming service.
Wanna see grotesque genetic horrors get sliced into fun-sized bits, perfect for a light sack lunch or a sludgy gore soup that will never leave the ground? Then you've come to the right place. Watch me play Killing Floor 2 (and some other games) right now.

Also on the docket today: mini- Red-Dead-Redemption Westerado: Double Barreled, Hotline Miami tribute verging on clone Bloodbath Kavkaz, and punches-and-conversation simulator Will Fight For Food. I might also try out Trine 3, if there's time.
Update: Stream's over, but you can watch the whole thing here.

Watch live video from NathanGrayson on Twitch
The Steam Stream is a marathon of recently released Steam games that (for now) airs every Wednesday afternoon. The goal? To help you sift through the ceaseless avalanche that is Steam's "new releases" section in a quick, easily digestible fashion. If you hate the unbridled havoc of moving pictures and prefer slow, easy-going words, fear not: each of these games will also get brief write-ups that will explain why you should (or shouldn't) care about them.
G/O Media may get a commission
To contact the author of this post, write to nathan.grayson@kotaku.com or find him on Twitter @vahn16.