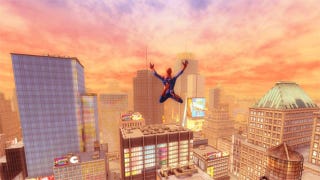 Starting today and running through the Thanksgiving weekend, Gameloft is discounting a bunch of its $6.99 titles on Android, iOS and Kindle Fire to $.99, giving us something to do while camping out for Black Friday sales.
As of this writing the Kindle Fire titles are already discounted. Still waiting for the Google Play and iTunes stores to swap out prices. These are some of the best titles Gameloft has to offer, so grab them while you can.
Funny story—I had no idea what Backstab was, and was furious over the gap in my Gameloft game knowledge. Then I realized that it came out during the month I was gone after the birth of my twin sons. Now I'm mad at them instead, jerks.
Here's the sale games!
iOS:
• The Amazing Spider Man
• Gangstar Rio: City of Saints
• Backstab
• Tom Clancy's Rainbow Six: Shadow Vanguard
Google Play:
• The Amazing Spider Man
• Gangstar Rio: City of Saints
• Backstab
• The Adventures of Tintin - The Game
Amazon:
• The Amazing Spider Man
• N.O.V.A. 3
• Backstab