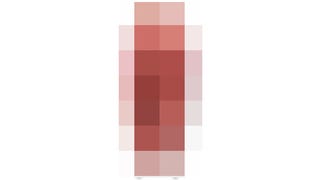 Um. Well, this is unfortunate.
Note: This article contains content that some readers might find objectionable.
To mark the 20th anniversary of Sailor Moon, Bandai is offering a slew of Sailor Moon-related goods—from clothes to cosmetics. There's also this wallet, which looks like a regular wallet from this view.
But, from this one, it looks like something else entirely. An open wallet?
Oh. OH. OOOOOH. Realize that this photo is from Bandai's website. Yeah.
Online in Japan, the wallet has become a source of amusement...because, uh, Sailor Moon vagina wallet. Har har.
"Okay, this is on purpose," wrote one commenter on 2ch, Japan's largest online forum. Another asked why the wallet seemed anatomically correct. Elsewhere online, people pointed out that the wallet simply looks like this due to the way Bandai photographed it—as @_32me did in a tweet that's been retweeted over a thousand times.
I'm inclined to believe that these comparisons are simply the result of Bandai's choice of angles being hardly ideal. Sometimes a Moon Stick is merely a Moon Stick!
Priced at 13,500 yen (US$126), this Sailor Moon wallet will be released this October in Japan.
Sailor Moon Wallet [Bandai]
新発売のセーラームーンの財布がエロすぎる件 [2ch]
To contact the author of this post, write to bashcraftATkotaku.com or find him on Twitter @Brian_Ashcraft.
Kotaku East is your slice of Asian internet culture, bringing you the latest talking points from Japan, Korea, China and beyond. Tune in every morning from 4am to 8am.