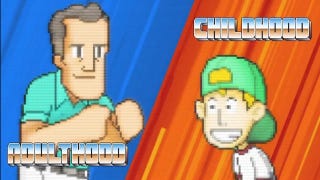 We all get a little bit nostalgic from time to time. Childhood was so much fun; we could watch cartoons, eat candy all the time, and let our imaginations run wild. Doesn't adulthood suck?
Well... then again, adulthood has some stuff going for it too. We get to go to R-rated movies, and drink alcohol, and have sex. And we're taller, too.
Hmm, maybe childhood and adulthood should duke it out, fighting-game style. And what do you know, the folks at College Humor have imagined that very scenario.
---
The results are pretty funny: