Editor's note: Superannuation is back this month for more not-so-hidden secrets dug up from the Internet. Amongst the handful of gaming whispers, it's no surprise to see mentions of a possible Next Xbox launch title with the reveal of the new console looming...
A number of recent job postings on Activision's career portal seem to give some insight into the next project from subsidiary studio FreeStyle Games, creators of the DJ Hero franchise.
The studio is hiring for a designer to create "MIDI note maps for music-based video games," indicating that their next project will not stray much from their music game expertise. The developer description adds that the studio is "working on a new ground-breaking Multi-Platform and Mobile project." Intriguingly, the opening also asks for candidates with "Proficiency with a musical instrument," "experience performing in a live environment as part of a band/ensemble" and "Knowledge and appreciation of rock music." (Worth noting that Activision did a major rock music franchise at one point, though there is zero indication that this is related.)
Another opening for mobile platforms programmer mentions that FreeStyle Games is creating "exciting new game titles," including "standalone apps, and companion apps which integrate with console games." The posting also lists "Experience with the Unity SDK" — an engine which Activision has not really utilized to major extent — as one of the "Major Pluses" for possible candidates.
Among the "Major Pluses" on a gameplay programmer opening is "Experience of working with controllers other than standard gamepads, such as Microsoft Kinect, Sony Move, or devices which include accelerometers or gyros [such as those in most modern mobile devices], or game-specific controllers." Which could suggest that their forthcoming console title will not be focused on traditional controllers.
G/O Media may get a commission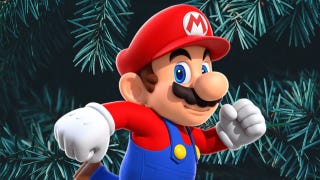 Black Friday
Nintendo Switch Deals
An online producer opening says that the studio's project has a browser-based game component. The posting says that the producer will "Research and develop strategies to leverage online enabled business models including Free to Play and Freemium," as well as "Create features to bridge Online, Console and Mobile games to create a connected product." Additionally, the listing specifies that the "web-based and mobile games … must be viral, engaging and highly monetizeable," and the producer is to "Constantly optimize games post-launch for additional virility, engagement and monetization."
FreeStyle Games is looking for a monetization designer with "Knowledge of free to play gameplay features / designs, freemium business models and micro transaction driven game models from Console, PC and Mobile games." This leads me to wonder if this new music game might be a free-to-play title on all platforms, a first for Activision. At the very least, Activision seems keen on applying the multiplatform cohesion of the Skylanders to the musical genre.
---
One of the more bizarre game projects in recent years is apparently making a comeback: Chuck Brungardt, the cofounder of Denver developer IllFonic, says on his LinkedIn profile that development of Ghetto Golf "has finally restarted," and his studio is targeting "Next-Gen" platforms for the title. Brungardt promises that "More details about the 're-birth' of this project will come out soon." (He also states IllFonic has other things on its plate, including work for Disney Imagineering and a "Secret RPG project" dubbed 'Revival.')
IllFonic originally pitched Ghetto Golf as a downloadable game to publishers at the 2009 Game Developers Developers Conference, where a pre-Kotaku Stephen Totilo was the first journalist to see the game demoed. Stephen described what he saw as a cross between Grand Theft Auto and Tiger Woods PGA Tour, and Brungardt also cited influences of Gears of War, Zelda and Resident Evil 4.
Set in the Bay Area, the 2009 version of Ghetto Golf lifted inspiration from R&B star and IllFonic cofounder Raphael Saadiq's experiences of golfing in the Oakland streets as a child, and tasked players with navigating through an environment filled with gang members, rivals and police to land the perfect golf shot. Other features included using your golf club as a weapon, customize your golf cart, and taking drugs to benefit your performance.
IllFonic is a relatively small developer with a headcount 12 people — small enough to make me wonder whether they are planning for a Ghetto Golf Kickstarter.
---
Following the closure of Impossible Studios, several senior staffers who were working on Infinity Blade: Dungeons have joined BioWare Montreal as leads on the next Mass Effect title. Colin Campbell, who was the lead world designer on Impossible predecessor Big Huge Games' Kingdom of Amalur, will serve as lead level designer on Mass Effect 4 Or Something. Ian Frazier, lead designer on Kingdom of Amalur, will be lead gameplay designer on Mass Effect 4 Or Something.
---
On his CV, a British freelance animator says he is "Currently Working on a AAA Next-Gen Xbox Release Title .. for 2013." In a post on his firm's Facebook page from last September, the animator states that he is "working with Rare … on a new title," but cannot divulge any details due to confidentiality agreements. However, he does generically hint that the game "will be big." Combining these two items together, it doesn't seem unreasonable to infer that Rare is probably making a launch window game for the next Xbox.
The Verge's Tom Warren reported a few weeks back that Microsoft's slate of "major launch titles" included "a family game set on an island with Pixar movie-style graphics," which doesn't necessarily seem outside of Rare's wheelhouse given their recent casual, family-friendly Kinect focus.
---
Finally, a programmer at Rovio's recently established Level11 prototype team writes on his resume that he is working to help Rovio find the "next Angry Birds." That said, the mobile giant is fairly bullish on its seemingly evergreen Angry Birds franchise, and recently shrugged off the notion that a new franchise is "necessarily crucial" to its continued success.
Although Rovio has branched out with new IP in the past year with titles like Bad Piggies and Amazing Alex, neither title has come close to dominating the mobile charts in the same way that its birds have. And with non-gaming consumer products accounting for nearly half of Rovio's revenue, creating the next Angry Birds might be a bit of a tall order.
superannuation is a self-described "internet extraordinaire" residing somewhere in the Pacific Time Zone. He tweets, and can be reached at heyheymayday AT gmail DOT com.