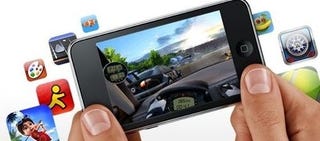 Despite NOVA's popularity, and all around fun gameplay, World at War Zombies managed to topple the Halo knock-off from the top of the iPhone charts this week.
I've been playing both quite a bit and can see the draw for either game. Here's the full list.
Which do you think should be the top game?
Check out all of our iPhone game reviews.