While many Korean gamers might be excited about Diablo III, Korean net cafe owners aren't exactly thrilled. Sure, the game is a big boost to the country's net cafe industry. That is, when it can get online.

Website Daily Game reports the PC bang (net cafe) owners could file a class action lawsuit with Blizzard as the Korean Internet PC Culture Association (IPCA) recently launched a website titled, "Diablo III Damage Lawsuit".
The website reads: "Blizzard Korea keeps harming gamers and PC bang with continual server problems." Thus, the site was created to gather PC bang owners and gamers for a class action suit, which, if anything, should hopefully motivate Blizzard to do more to support PC bang owners and gamers.
According to the IPCA, connection difficulties and server inspection has made playing Diablo III at PC bang difficult, if not impossible. And the PC bang owners are stuck with the losses. PC bang owners were initially able to install the game for free; however, after June 2, they must pay Blizzard Korea royalties.
There are examples of server maintenance that is slated for only a few hours, but ultimately ends up going on all day. The reason for this, Korea Blizzard told The Korea Times, is that the company must sometimes wait for confirmation from its US head office.
G/O Media may get a commission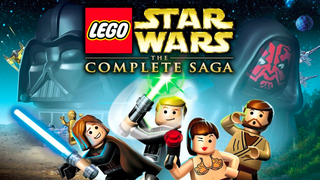 $10 or more
Humble Bundle - Starlight Bundle
"Korea accounts for a large percentage of Blizzard's total revenue, and considering how much domestic users contribute to the firm's profit, its consumer services are severely disappointing," IPCA head Kim Chan-kuen told The Korea Times.
Continuing, Kim added, "We are planning a class action lawsuit against Blizzard Korea, as users and PC room owners are suffering from constant server malfunctions and server check-ups for Diablo III while the company avoids responsibility."
This comes as late last month, Blizzard's Korea office was raided by the country's Fair Trade Commission over allegations that Blizzard refused to refund Koreans who purchased the game and were frustrated with overloaded game servers.
PC방 업주 디아블로3 더이상 못참겠다…블리자드 집단소송 준비 [Daily Game]
Jongsu Chang contributed to this report.