Illustration by Caitlin Rose Boyle for the 68-illustration Glitch Pokezine. See many more below, and learn how to support the project (and get a free Japanese Pokemon card):
Glitch PokéZine features 68 illustrations by 68 artists, making it double the size of both Ghost & Ice PokéZine. The printing of Glitch PokéZine will be very expensive. Although we don't have the means to pay the artists, each of them will receive free copy of the zine. The remaining copies will be sold on BigCartel (just as the previous 2 were). It would be ideal to sell them for as low as possible. This is why we're reaching out to you guys to raise money for the printing. We will use ALL of the donated money to lower the price of Glitch PokéZine. We'd prefer to charge less than $20 per zine (for reference, Ice PokéZine was 36 pages & $12). Donators of $3 or more will receive a free Japanese Pokémon card from 1996-2001. Provide us with your info / address and one will be mailed to you. We would like to be as upfront and transparent about this process as possible, so please let us know if you have any questions. Any and all donations are appreciated. Love you guys!
---
---
G/O Media may get a commission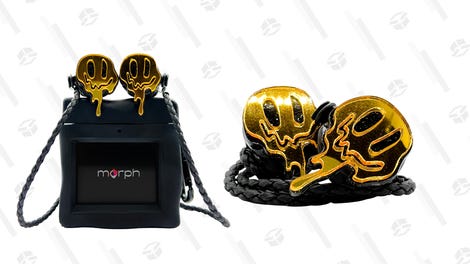 morph audio
Morph Earphones
---
---
---
---
YMBK.
---
You are now looking at Screenburn, a Kotaku blog dedicated to the best gaming images, videos and GIFs online.