Late last year Sony agreed to settle with the Federal Trade Commission over claims that it falsely advertised the PlayStation Vita console at launch. Anyone in the U.S. who purchased the handheld prior to June 1, 2012 is entitled to $25 cash or one of three different game bundles. Here's how.
The company handling Sony's settlement started sending out instruction emails today—I got mine this morning—directing customers to a claims website. Eligible purchasers must complete the process before June 30, 2015 in order to claim their goodies.
What's The Situation?
Consumer complaints alleged that early ads for the PlayStation Vita urged purchase based on features that were not available or never came to fruition. Remote playing PlayStation 3 games, playing online multiplayer games over a 3G network and extensive PS3/Vita cross-saving were touted but never materialized in a satisfactory fashion.
So yeah, gives us some stuff, Sony.
What's The Payout?
Eligible claimants can select from three options.
A $25 check.
$25 in PSN credit.
One of three different game bundles.
G/O Media may get a commission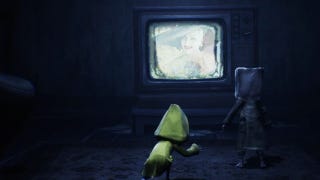 Horror Video Games to Play Leading Up to Halloween
Spooky and scary
Something video games have over their film counterparts when it comes to horror is the player's agency. Sure, watching the slasher claim their next victim can get a jumpscare out of you, but you know what's scarier? Knowing you had the power to stop it. Watching someone slowly open a door and enter a dark room is unnerving, but having to do it yourself will send shivers down your spine and paralyze you with fear.
Looking at the selection available, I'd say go for the PSN credit. The check will likely take forever to arrive, and these bundles suck.
How To Get Your Stuff
If you received the following email, simply follow the instructions. The claims website wasn't fully-functional this morning, but it is now up and running.
CASH BACK OR MERCHANDISE OFFER FROM

SONY COMPUTER ENTERTAINMENT AMERICA LLC

Dear Customer:

Our records show that you purchased a PlayStation Vita handheld game console prior to June 1, 2012. The Federal Trade Commission has alleged that some SCEA advertisements for the PlayStation Vita during this period were deceptive. Although SCEA neither admits nor denies liability in connection with this matter, SCEA has agreed to settle the dispute with the Federal Trade Commission by offering either cash back (or credit on your PSN account) or merchandise to customers who purchased a PlayStation Vita before June 1, 2012, and who have not returned the product for a full refund.

Accordingly, we are pleased to offer you the opportunity to receive a check for $25 (or a $25 credit on your PSN account). Alternatively, you are eligible to receive a merchandise voucher that you can use to select from a list of merchandise, video games and/or services. The selection of merchandise, video games and/or services that are available through this offer has a retail value of $50 or more.

You are eligible to receive either a check for $25 (or a $25 credit on your PSN account) or a merchandise voucher, but not both. For details of each offer and to make your choice of the $25 check (or credit) or the merchandise voucher, please click here.

You MUST complete and submit the information requested in the above link by June 30, 2015 to be eligible to receive the $25 check (or $25 credit on your PSN account) or merchandise voucher worth $50 or more. Please be assured that your acceptance of this offer does not obligate you to purchase anything.

For more information on our settlement with the Federal Trade Commission, please visit www.ftc.gov and search for "Sony Computer Entertainment America."

If you have any questions, please call Sony Computer Entertainment America claims administration at 1-800-410-5484.
The page at https://vitaclaims.com will ask prequalified customers for their PSN ID and Vita serial number. Update: If your serial number has faded, you can hook your Vita to a computer and look under properties.
Select a reward, hit submit and you'll receive a confirmation.
If you do not receive an email and believe you qualify for free stuff, there's a form that you can fill out and mail to the claims administration folks in order to be added. Get that here.
And that's it. Once your claim is submitted, the waiting begins. With a cutoff of June 30, I'd expect all claims to be processed no later than the end of the year. We might be waiting for our $25 for a while, but think how nice it'll be when it finally shows up.