A New York University professor teaches a course in the history of hackers and hacking. Oh, to be back at NYU and be able to take interesting courses like this.
The Atlantic Monthly presents a "syllabus-as-essay" from Gabriella Coleman, an anthropologist and assistant professor who teaches Hacker Culture & Politics at NYU.
An excerpt from the essay:
Week Three: Phreaking

The canonical (and I think misleading) story about hacking is that was born at MIT and evolved outward from there. We reappraise this version of history when we pay visit to another class of technologist, the phone phreakers — the direct ancestors to the hacker underground. In the late 1950s, they started to study, explore, and enter the phone system by recreating the audio frequencies that the system used to route calls. To learn about these technological spelunkers of the phone system, we rely on a few of the early chapters in Bruce Sterling's The Hacker Crackdown and on Ron Rosenbaum's riveting Esquire article "Secrets of the Little Blue Box". The institutional independence of phreakers, in combination with some early political influences, such as the the Yippies (Youth International Party), made for a class of technologist whose aesthetic sensibilities and linguistic practices proved to be more daring, vivacious, audacious, and more transgressive than university-based hackers at MIT, Carnegie Mellon, and Stanford.
Coleman writes that she does try to fit gaming into the course, if possible:
I often teach a section on gaming, assigning a chapter from [Steven] Levy's Hackers covering the creation of one of the first video games, Spacewar and assign Julian' Dibbell's first hand account on the economies of virtual world, Play Money.
G/O Media may get a commission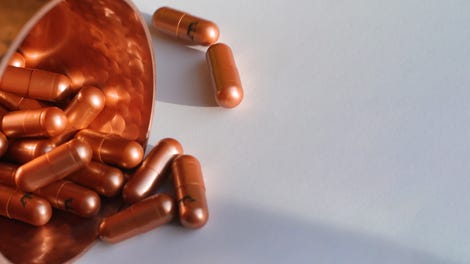 health
The Lyma Supplement
Too bad I graduated from NYU a long time ago.
The Anthropology of Hackers [The Atlantic Monthly, via KillScreen]
For further reference: Coleman's Spring 2010 Hacker Culture And Politics draft syllabus [PDF link]