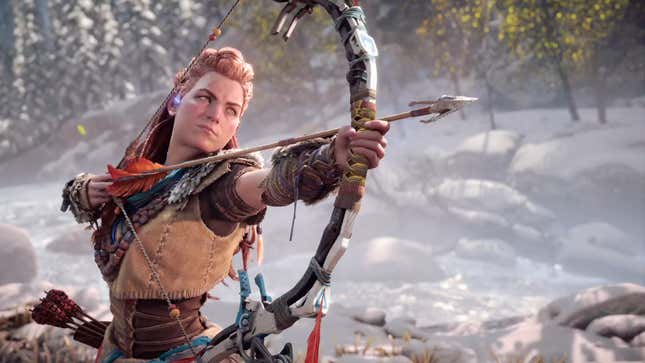 Aloy embarks in a new westward adventure in Horizon Forbidden West.
From Sony, "Horizon Forbidden West continues Aloy's story as she moves west to a far-future America to brave a majestic, but dangerous frontier where she'll face awe-inspiring machines and mysterious new threats."

Tears Of The Kingdom's Newspaper Questline And The State Of Hyrulean Journalism
Those threats include a deadly rot-like disease that ravages the flora and techno-fauna and a new faction of humans with designs on conquering the few humans who are left.
Aloy will fight, ride, and swim her way across a new landscape on the PS5, coming soon.