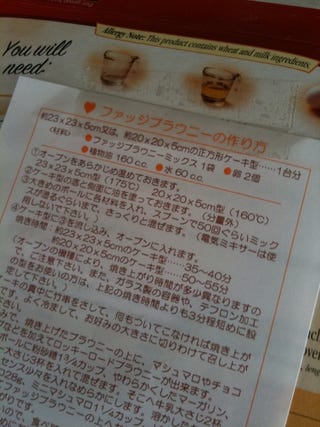 To: Crecente
From: Bashcraft
RE: This is Not a Perfect Game
Man, I made brownies this morning. Betty Crocker! But man, the original measurements were in crazy U.S. measurements, not the metric system. The metric system makes sense, America!!
Thank goodness that the instructions were translated into metric.
What you missed last night
You Should Know One of These Boy Band Members
Roger Ebert Admits His Mistake
The Legend Of Team Fortress 2: Jar Of Piss Of Time
Report: Mario Creator Wants To Develop An All-New Character, Get Pikmin 3 Done Quickly
Is Super Mario World On The List of Nintendo 3DS Remakes?