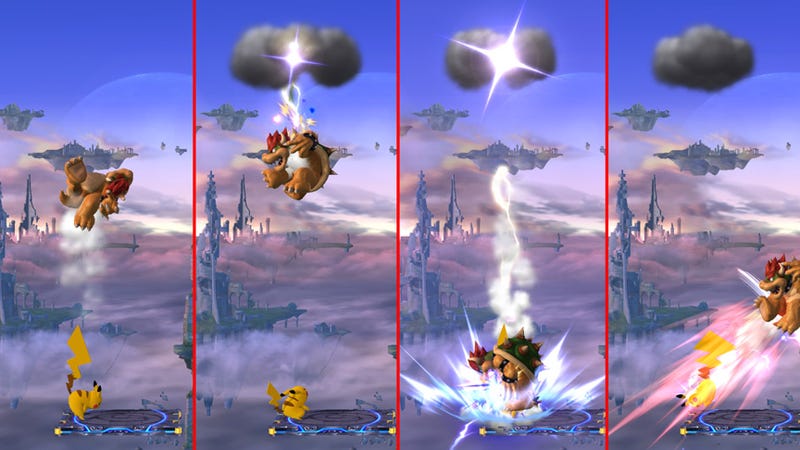 Here's Pikachu conjuring a legit thunderstorm in the Wii U version of the next Super Smash Bros. As director Masahiro Sakurai put it, "Foes can dodge, of course, so the attack won't hit consistently, but when it does, it sure feels good!" Looking at the badass visuals, I can certainly believe that.
Pic of the Day 04/03 [Miiverse]
Dayshot is an image-based feature that runs every morning, showcasing some of the prettiest, funniest game-related screenshots and art that we can find. Send us suggestions if you've got them.
Questions? Comments? Contact the author of this post at andras-AT-kotaku-DOT-com.