So much about Kingdom Battle is surprising, but the thing that I still can't get over is that in this game, Mario shoots his enemies with a gun. This is Nintendo's mascot we're talking about, and the game wasn't developed internally. How the hell did anyone get Miyamoto to sign off on that?
These Great Fortnite Creative Maps Show Us What's Possible
Very carefully, Davide Soliani, creative director at Ubisoft Milan, suggested in a recent interview with IGN. When Mario creator Shigeru Miyamoto challenged Soliani to make a Mario game without jumping, Ubisoft decided to give the plumber some weaponry. It was, from the sounds of it, a tricky subject internally at Ubisoft—but it worked out.
"It was of course, not an easy topic," Soliani told IGN. "But we used common sense. We said, 'as this will be the only—the first game—with Mario, with weapons, we should come up with something which is colorful, joyful, not scaring at all.'"
Sure enough, the imagery of Kingdom Battle isn't violent. Weapons like explosives take on the shape of plungers, rubber duckies, and Koopas. Whenever Mario uses a gun, it all seems extremely family-friendly.
G/O Media may get a commission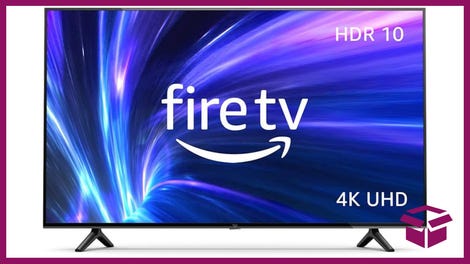 42% Off
Amazon Fire TV 50" 4K Smart TV
"By the time we went to Kyoto proposing the weapons, we got the approval from Miyamoto the very first time," Soliani said. Ubisoft's depiction of the weapons made a difference.
"Every time you are proposing something crazy to Nintendo, they are quite open-minded," Soliani explained. "But you need a good justification and a good logic to create something in the Mario universe."
Maybe this mechanic shouldn't shock anyone. In the past, Shigeru Miyamoto has claimed that the original plan for Super Mario Bros. was to let the plumber shoot bullets rather than fireballs, but they ended up changing it mid-development because Nintendo wanted to focus on the jumping action instead. Over thirty years later, the original vision for Mario finally became a reality. Sorta.