Ryan Geithman, founder and president of Champions of Norrath and Baldur's Gate: Dark Alliance developer Snowblind Studios, has left the Seattle-based studio after 13 years with the company and in the midst of developing the studio's current game.
Geithman confirmed his departure from the Warner Bros.-owned studio to Kotaku today. His former studio is currently creating The Lord of the Rings: War in the North, an action-adventure co-op game based on the work of J.R.R. Tolkien, for the PC, PlayStation 3 and Xbox 360.
"After thirteen years of leading the company, I am leaving Snowblind," Geithman writes. "It was a difficult decision to leave while the studio is in production on The Lord of the Rings: War in the North, but I am confident the team will succeed in making a great game.
"My years with Snowblind have been very fulfilling and I am transitioning to the next part of my career, so I have made the decision to leave the game in the team's capable hands."
G/O Media may get a commission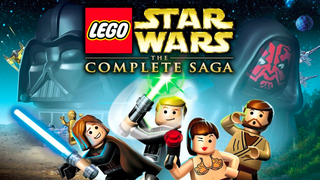 $10 or more
Humble Bundle - Starlight Bundle
Snowblind has specialized in developing solid action-adventure games based on existing properties, including Champions of Norrath (based on Sony's EverQuest), Baldur's Gate: Dark Alliance (based on Forgotten Realms) and Justice League Heroes. Its most recent release was the Xbox Live Arcade game Death Tank, released in 2009. The Lord of the Rings: War in the North is scheduled for release in 2011.
Warner Bros. Home Entertainment purchased Snowblind Studios in February 2009.
We've contacted Warner Bros. Interactive on the move and are awaiting comment.