Who needs a vacation to the Carribeans when you can just boot up this lovely Assassin's Creed Havana map in Minecraft? The majority of people, probably. But hey, it's still a pretty cool build.
It's cool enough to have its very own trailer, even:
It's understandable, considering the map has been under construction since 2013. It was created by a team of builders led by Xtr3mScorch, who also made a similar map for AC: Revelations' Constantinople, tracking progress for both projects in this Minecraftforum thread.
The Havana map comes with its own resource pack, which you'll pretty much have to use, else everything will look like a weird mishmash of random blocks:
G/O Media may get a commission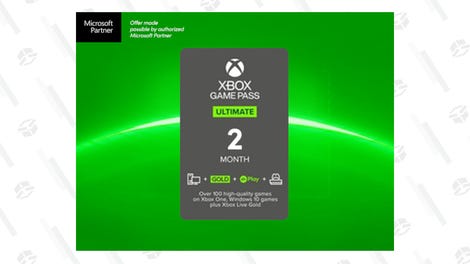 70% Off
Xbox Game Pass Ultimate Two-Month Subscription
If you'd like to explore yourself, you can download the map following the link in the trailer's description here. Otherwise, here's some screenshots, with the in-game pics I've snapped at the bottom:

Dayshot is an image-based feature that runs every morning, showcasing some of the prettiest, funniest game-related screenshots and art we can find. Send us suggestions if you've got them.
Questions? Comments? Contact the author of this post at andras-AT-kotaku-DOT-com.