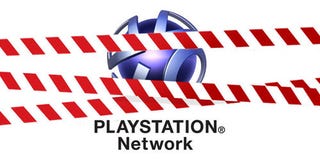 From 8:30am Pacific Time until around 8:30pm Pacific Time today, June 9, several key components of Sony's PlayStation Network will be unavailable for users.
The PlayStation Store, for example, will be closed. You also won't be able to manage your account, so if you felt like changing your avatar to that little yellow poo guy, sorry. Most importantly, you may also "encounter some difficulty" trying to sign into the PlayStation Network itself, which would put the kibosh on any multiplayer plans you had for your Wednesday.
There's always a chance the work will be finished before 8:30pm, but then, there's always the chance it won't be, either. You never can tell with these downtimes!