In Skyrim, romancing someone means acquiring the 'Amulet of Mara,' an enchanted piece of jewelry that unlocks dialogue options—one of which allows you to marry other characters. So it was only a matter of time before a gamer used the item in real life in a marriage proposal, really.
Elden Ring's Top Five Spells, According To FromSoftWare's Stats
"I introduced [my fiance] to Skyrim—and he enjoys every minute of the game," Sarah Briody explained to me via email. "I love watching him play because we both have very different game styles. We do play other multiplayer games together when we have the opportunity."
But her partner didn't just want her to be an occasional co-op buddy—and the way he expressed this makes it clear that he's grateful to have been introduced to Skyrim, too.
"He gave me the amulet and while I recognized what it was—it didn't really click as to WHAT it was," Briody said. "I put it on and he started to smile from ear to ear. Then he said:
'Is that an Amulet of Mara? I'm surprised someone like you isn't spoken for.'
"Then it finally registered that he was proposing! He got down on one knee and slipped the ring on my finger."
G/O Media may get a commission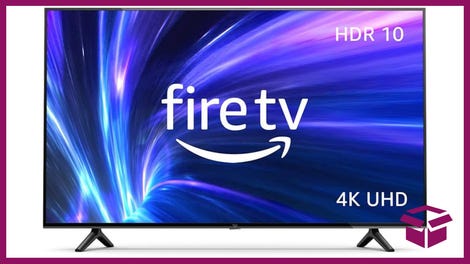 42% Off
Amazon Fire TV 50" 4K Smart TV
She said yes, of course. Then she took to Reddit to post this picture, which shows both the amulet and her ring:
Aww. Here's hoping they have a Skyrim themed wedding, too.
And in case you're wondering: you can buy the Amulet of Mara, too.