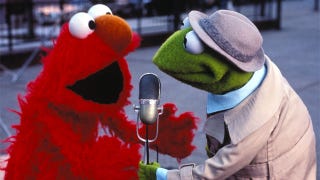 Kotaku readers, I've got a good feeling about this week. And it's not just because I'm about to clock out or I saw some really swell movie trailers today. Maybe it's the exciting video game coverage coming...
I saw some swell things last week, including the mind-blowing BioShock Infinite. Don't underestimate this one. I hope that Irrational releases some of the gameplay footage we were shown in Santa Monica last Friday. I also saw some swell movies, including The Kids Are Alright and one more viewing of John Carpenter's The Thing (a movie I was horrified to learn was critically and commercially a failure in 1982).
But let's kick this week off right with some off topic conversation. Here are some starters!