The long promised PlayStation Portable entry in Polyphony Digital's Gran Turismo series has finally arrived, putting the essence of the "Real Driving Simulator" in your pocket.
With some 800 licensed cars and over 35 tracks on which to race them, Gran Turismo for the PSP offers a broad driving simulation experience that focuses more on car collecting and driving technique than high speed thrills. It also offers local multiplayer, wireless car trading and an undeniably slick package.
The PSP game's spec sheet mostly matches the raw numbers of its PlayStation 2 and PlayStation 3 counterparts, minus a few concessions, but does it offer the same deep feature set of the games that have come before it?
Loved
Easy In, Easy Out: Gran Turismo for PSP feels more forgiving, more inviting than ever for new players. As someone who dabbled in the first three games and Gran Turismo HD, I typically consider myself a GT noob every time I dive in. The PSP version is generous with credits, initially friendly with its competitive AI drivers, ensuring that getting back into the swing of things is a breeze. It's ideal for a pick up and play session, more so than I'd expected.
Driving Challenges: Also kinder to the casual Gran Turismo fan (who might've had horrifying flashbacks to cruel license tests in previous games) are the PSP game's Driving Challenges. Most can be cleared at bronze level on the first go for easy in-game income, but others offer a serious and addictive challenge for the driving sim disinclined. The demonstration videos of each challenge, narrated by Jay Leno, are generally pretty helpful.
G/O Media may get a commission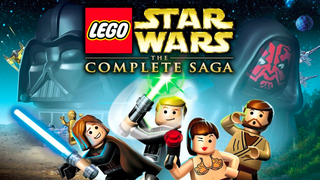 $10 or more
Humble Bundle - Starlight Bundle
It Gets The Numbers Right: Gran Turismo PSP nails the numbers, with a rock solid frame rate and hundreds of cars to collect, giving the game a Pokemon-like that will have completionists returning for more. There may not be much variety in the gameplay modes, but you can't fault the game for a lack of incredibly diverse cars and trucks to drive.
Technically, It's Gran Turismo: It may not look as sharp as its forebears and some of the early screen shots released for Gran Turismo PSP, but the game's physics model, tracks, car models and general technical prowess impress. The number of cars that can compete in a race have been whittled down to just four, but the game still runs well enough to merit mention.
Hated
Directionless Grinding: After completing the game's Driving Challenge mode and tackling a handful of random time trials, single-player races, drift trials, you may start to wonder where the rest of the game is. There's no campaign mode, no career mode, no structure to the game that would give one much of a sense of accomplishment. This lack of things to do beyond finding things to do with your time gives Gran Turismo a barebones feeling, in spite of the wealth of vehicles to drive.
Limited Time Offers: Gran Turismo PSP curiously randomizes what cars will be available to the player when they're in the mood to do a little shopping. Only four car manufacturers are available at any given time—per day in the Gran Turismo calendar, which admittedly passes quicker than real-time—and up to ten cars per manufacturer are up for purchase. That makes car shopping somewhat of a crap shoot, sometimes limiting the appeal when ultra-expensive Audis or the meek Land Rover offerings pop up.
Personally (and curiously), I found the Driving Challenge aspects of the game—the deep list of driving technique tutorials—to offer the most appeal, helping to make me a better virtual driver. Perfecting some of those techniques was made a little more challenging by my distaste for the PSP's awkward analog nub, a control hang up that might be a turn off to GT fans downgrading to the portable version. But after burning through that portion of the game, buying a few overpriced rides and taking them out in the snow, I felt like I'd exhausted Gran Turismo PSP.
After all this waiting, it's somewhat surprising to see the limitations that Gran Turismo for the PSP comes with. The core essence of the driving game is intact, offering an enjoyable simulation on the go. And that may be all you require of the PlayStation Portable entry, a largely capable if not impressively feature rich driving sim, a portable copy of the Nürburgring on which to study its turns, chicanes and corners.
Gran Turismo was developed by Polyphony Digital and published by Sony Computer Entertainment for the PSP on September 29. Retails for $39.99 USD. A copy of the game was given to us by the publisher for reviewing purposes. Played 50 single player races, completed Driving Challenge mode and tested Ad Hoc multiplayer.
Confused by our reviews? Read our review FAQ.